Personal Project, Backlit Gallery, Nottingham 2021
On visits to Backlit Gallery I've always been struck by the complex textures and markings of the building's floor surfaces. Buildings hold scars like our bodies; scars that hold the narrative of this building's ghosts; the traces of what happened here, the interruption, intervention and re-interpretation of presence and absence.
When local manufacturing economy stagnated, Alfred House's large, unheated spaces, typical of many city mills, struggled to repurpose. A boxing club moved into the top floor and since 2008, it has housed Backlit gallery and artist studios. With limited funds and no desire or need to refurbish, the story of the building is laid bare in its floors.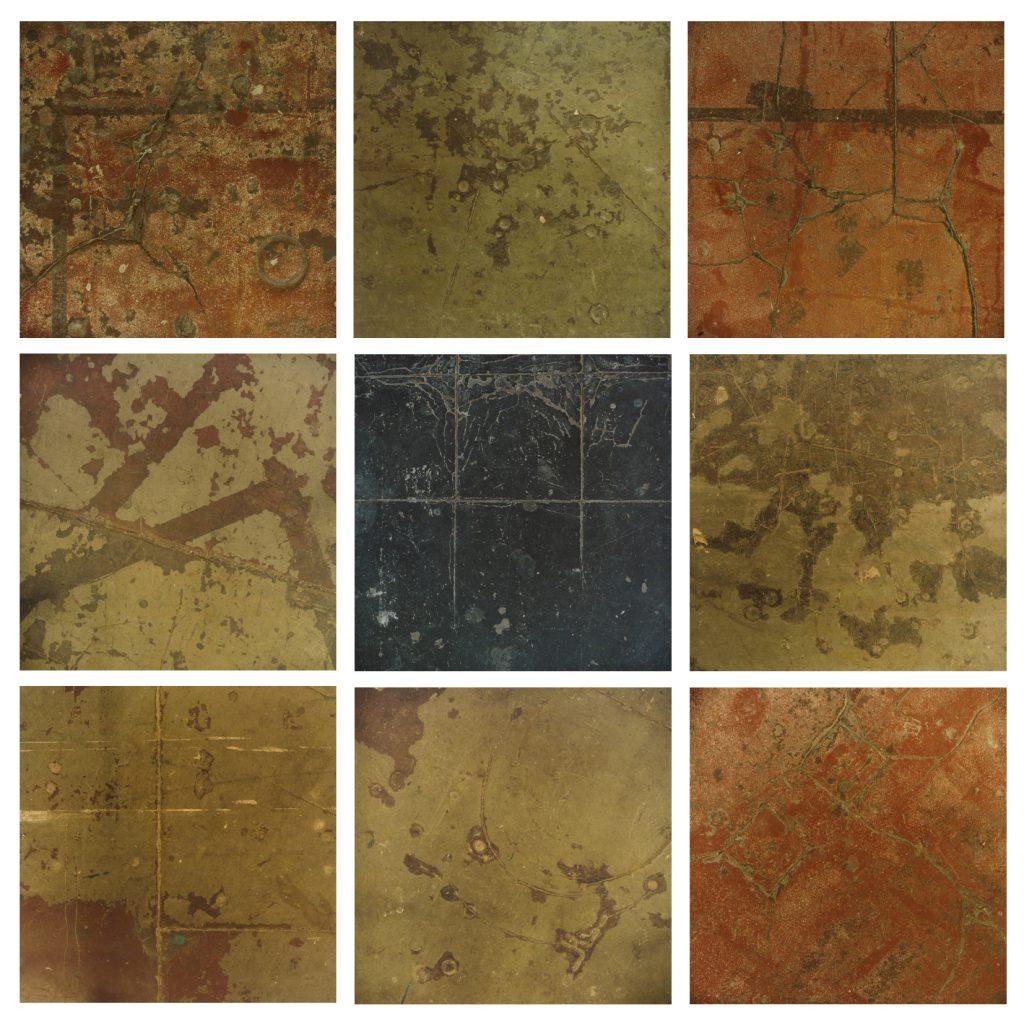 Alfred House (2021) c-type print x 9